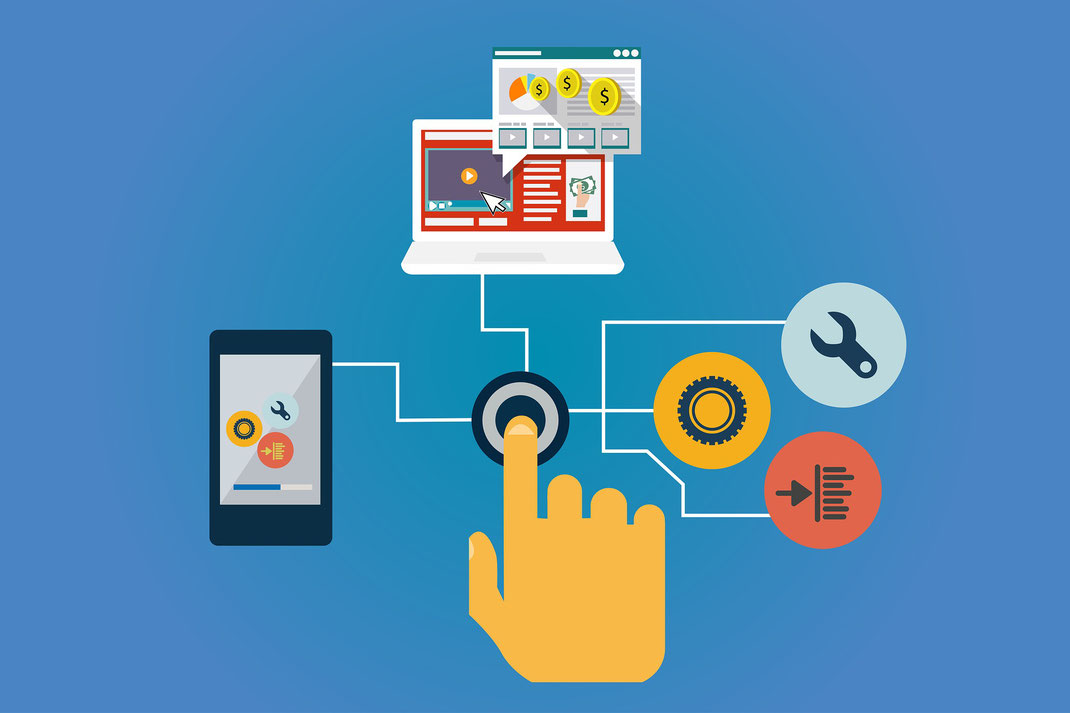 Start a Digital Marketing Campaign in Three Steps
Assuming you have already defined your campaign goals correctly, this means that you know your budget, target audience and of course have the corresponding advertising materials optimized for the target group.
This also includes the right choice of advertising channels.

We assume that you have already optimized your platforms, such as an online shop, on which you want to reach your customers in advance and have taken into account things like loading times of your website or usability.
Step 1: Your Online Advertising Materials
For a reach-oriented brand campaign, you could choose YouTube as one possible channel. Or for a sales campaign, you could run programmatic ads in the Google network. The advertising materials should be designed as simply and clearly as possible and above all optimized for mobile devices.
Step 2: Create an Advertising Assets/Asset List.
Before we start.
I assume that you have integrated a Facebook Pixel on your page if necessary, activated the necessary tags in the Tag Manager, and linked your Analytics account to your website, landing page or online shop.
What should an advertising material list look like?
It is best to create an Excel list. For this you should create a structured overview for yourself depending on the number of advertising channels and the respective advertising materials.

Find a coding/labeling that makes sense to you personally, depending on the channel and ad. Depending on the target page of the ad, the corresponding URL must be specified. In addition, each ad must be provided with a UTM code in order to enable optimization during the campaign. This list, including the corresponding ads and an ad overview, can now be forwarded to the respective media agency.
You can find an example of such an Excel list to download here.
Asset Pattern Promotional Material List
Muster-Asset-List-Online-Ads-Marcel-Volt
Microsoft Excel Tabelle
15.0 KB
Step 3: Check Advertising Materials.
Before starting the advertising materials, it is important to check that you or the media agency have coded UTM and linked to the respective product or landing page. Afterwards, the campaign can start. After starting, ongoing optimization of the advertising materials to the specified goals should be carried out. This should be done weekly if not even daily.
Example of Campaign Advertising Material Optimization
You have 10 online product banners and can already see after the first week which of these banners generates the highest revenue in your online shop. Now you can turn off all advertising materials that have a weak performance in your campaign and shift your budget to the working advertising materials.
Aus dem Budget das Maximum herausholen.
Es ist stets darauf zu achten dass du möglichst wöchentlich wenn sogar tätig Kampagnen Werbemittel und Kanäle Optimist, solange dein Produkt nicht wirklich richtig schlecht ist sollte es sich gut Online vermarkten lassen.
Attention: If the cost per acquisition increases despite optimization.
Depending on the product and market size, there may be an increase in your acquisition costs after a few weeks. This leads to saturation of the advertising materials that have been running for weeks in the respective target group in the respective advertising channel.
The following points should reduce the aquisition costs again:
Fresh new advertising materials
New target groups or expand target groups
Create a meaningful cross-channel retargeting concept beforehand